Providers¶
UCloud is a platform which connects users to service providers. These are national HPC facilities accessible through the UCloud interface.
The full list of providers can be accessed via the central dashboard by clicking on the Show all button in the upper right side of the Providers panel.

By clicking on each panel, it is possible to have detailed information about the provider, including website/documentation link and available compute resources, e.g. in the case of DeiC Interactive HPC (AAU):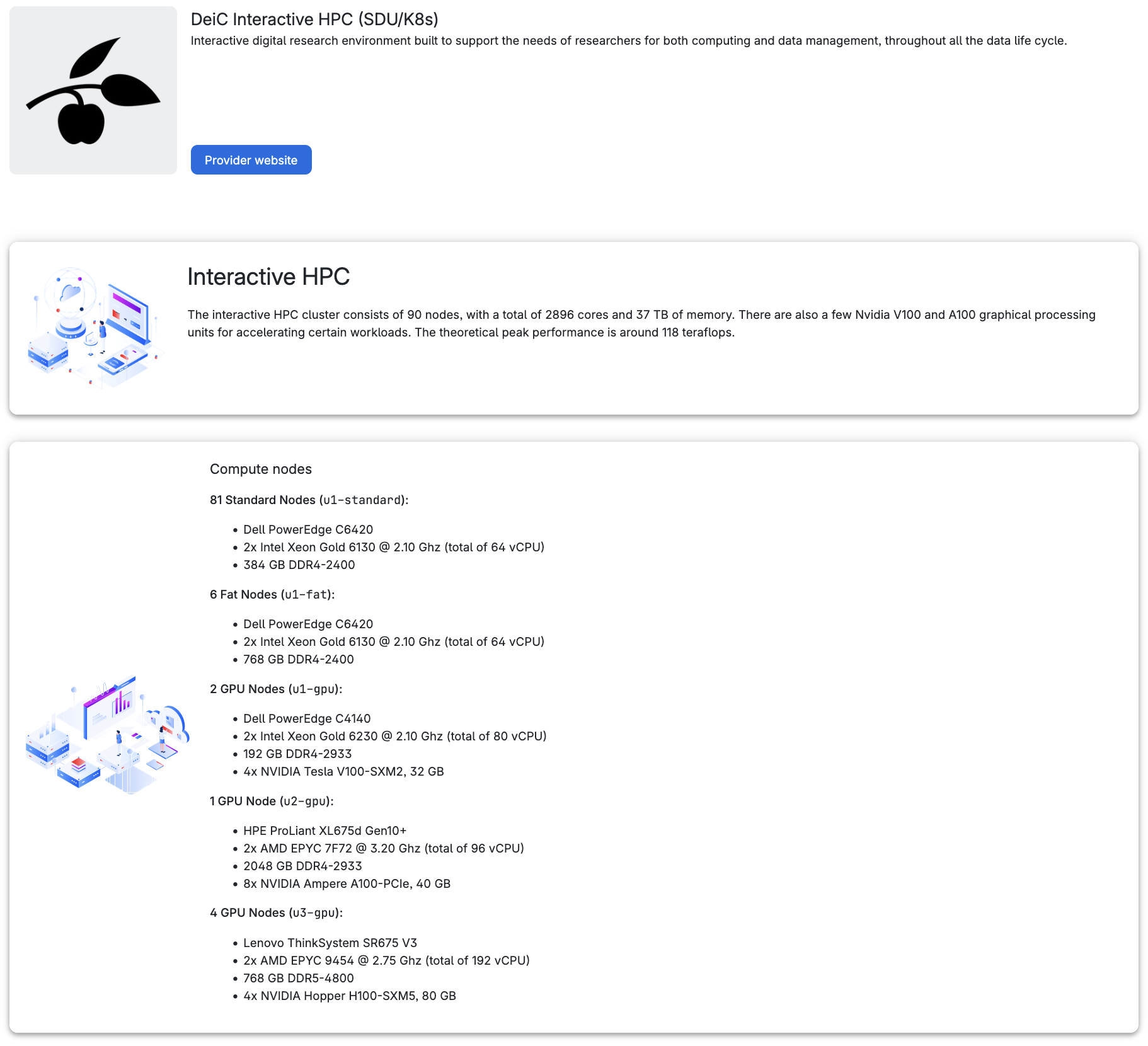 When someone logs into UCloud for the first time, a bonus gift in terms of storage space and compute node-hours on DeiC interactive HPC (SDU) is automatically awarded to the user's personal workspace.
The user may request additional resources at any time by submitting a grant application via the UCloud interface.
Note
The personal workspace is suitable only for small projects which do not require heavy computational resources and enhanced collaboration capabilities.